These are the scariest, most exciting, and most fun theme park rides we've been on to-date!
1- Mission: Space
As far as theme park rides go, Epcot's masterpiece is surely the next best thing to fully authenticated NASA training. Not for those who don't like to be thrown around at high speeds, this simulated journey to Mars is not to be missed
2- The Finding Nemo Submarine Voyage at Disneyland Resort, Florida
is a clever, well thought out ride is one for all the family incorporating all the colour and excitement of Finding Nemo. It's actually a revamped (but much-improved) version of the decommissioned Submarine Voyage.
3- Transformers: The Ride 3D
It's unlikely there are many who come away from Universal Studios disappointed and this ride is one of the best interactive ones around. As an added bonus you might just save the earth too.
4- Star Tours, The Adventure
This is a must-see, whether you are a Star Wars fan or not. If you suffer from motion sickness, you might have to give it a miss and get the finer details from your friends when the leave the ride. A fantastic voyage and if you fancy jumping on again, the chances are it'll be a different adventure this time.
5-  Revenge of the Mummy
If Egyptian artefacts and theme park rides with roller-coasters in the dark are your thing, jump on board.
6- Disneyland's Radiator Spring Racer
is based in Cars Land a well-put-together scenic journey with a storyline and grand finale also.
7- Indiana Jones Adventure
One of the great theme park rides. A fantastic extravaganza of a ride, retelling the story along the way. With special effects and Disney's enhanced motion vehicles, this one really gives you your money's-worth.
8- Disney's Haunted Mansion
One for all the family, this one. You are taken on a journey down in and around the mansion, being entertained all the way. More fun than scary and a real treat.
9- The Twilight Zone Tower of Terror
You can't miss this at Hollywood Studios as you can hear the screams from all round the park and view the action too. If your pet fear of being stuck in a lift, this might not be for you. If not, why not drop in?
10- Pirates of the Caribbean
A personal favourite of mine and you won't get the song out of your head for the rest of the day. A slow-paced adventure into the land of pirates, but a colourful one nonetheless. If you enjoy the ride, it's recommended you dine at the Blue Bayou restaurant which overlooks it.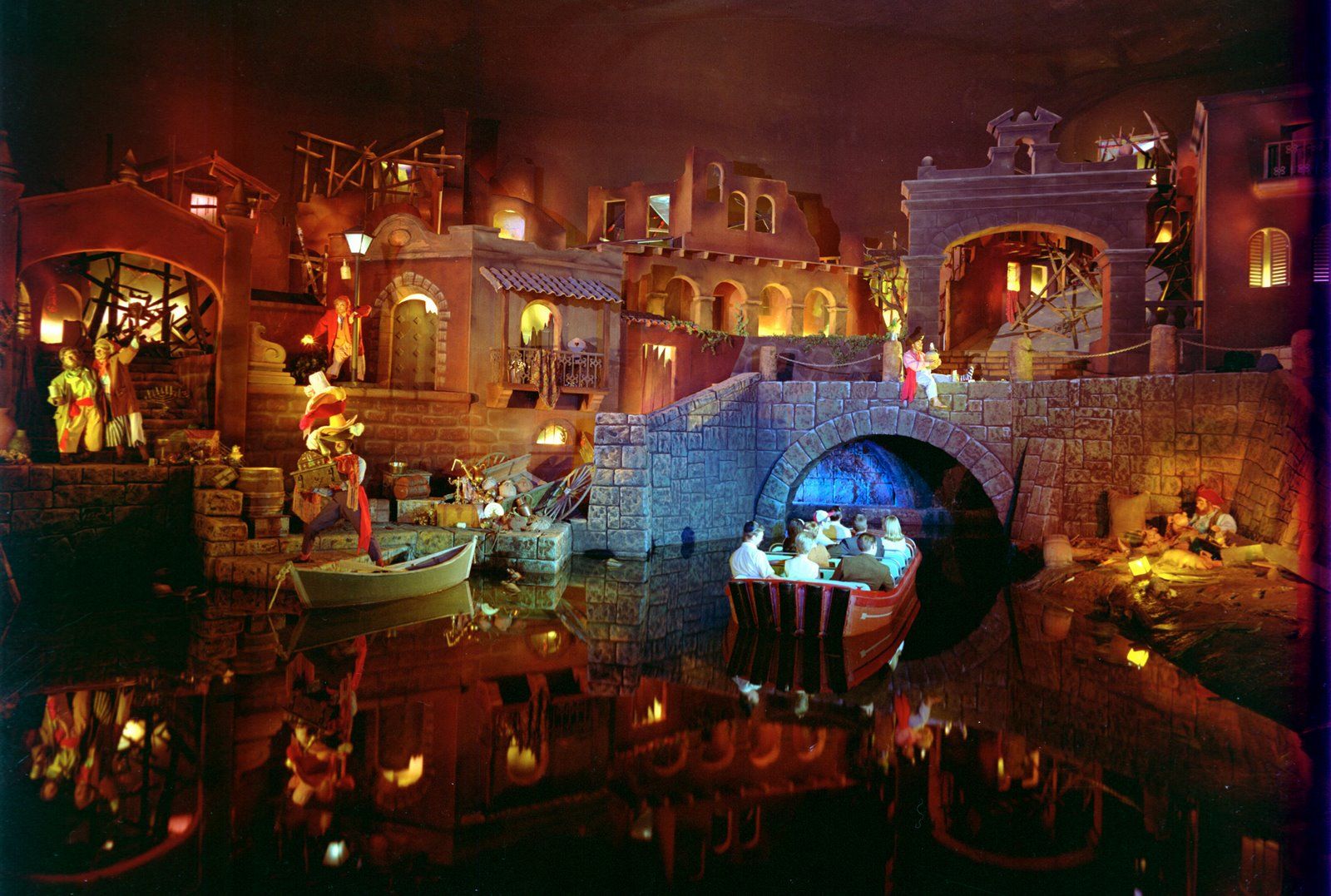 11- The Amazing Adventures of Spiderman
With a roving motion base simulator and fantastic 3D effects, this one won't leave you wanting. It's one of the most popular theme park rides, so get there early.
12- Harry Potter and the Forbidden Journey
Certainly, for Potter fans, this is a must. Combining real sets with magical effects, you'll be swept away by the magic.